Featured
January 26th 2023
• Jaya Prisco • Alain Pottier • Joey • Violet Spencer • IIluka •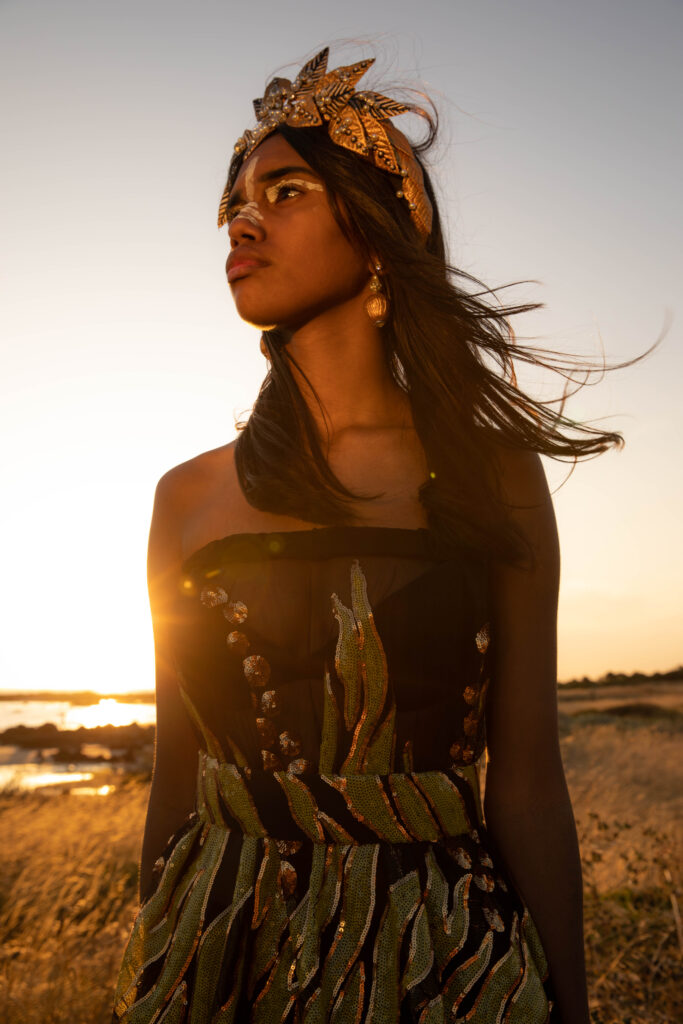 • Dress & jewellery by Paul McCann
We see the land,
we see inside,
our dreams show the light
that you tried to hide.
The rain has gone,
trees are on fire,
the Black Cockatoo
is lost to the choir.
Our blood runs through rivers,
our souls rise to the cloud,
the voice of our Elders
is shouting out loud.
Ships on ours shores,
the battling crowd,
you stood with your flag
bloody and proud.
Always was,
always will be,
from the land to the sea,
we will fix our country
and together walk free.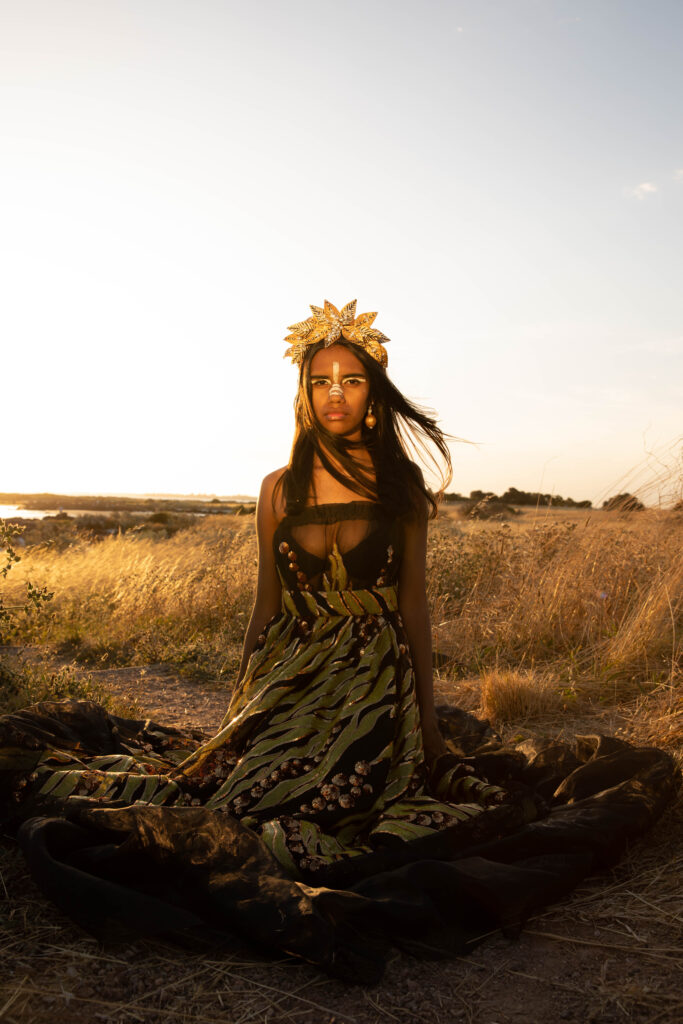 • Dress & jewellery by Paul McCann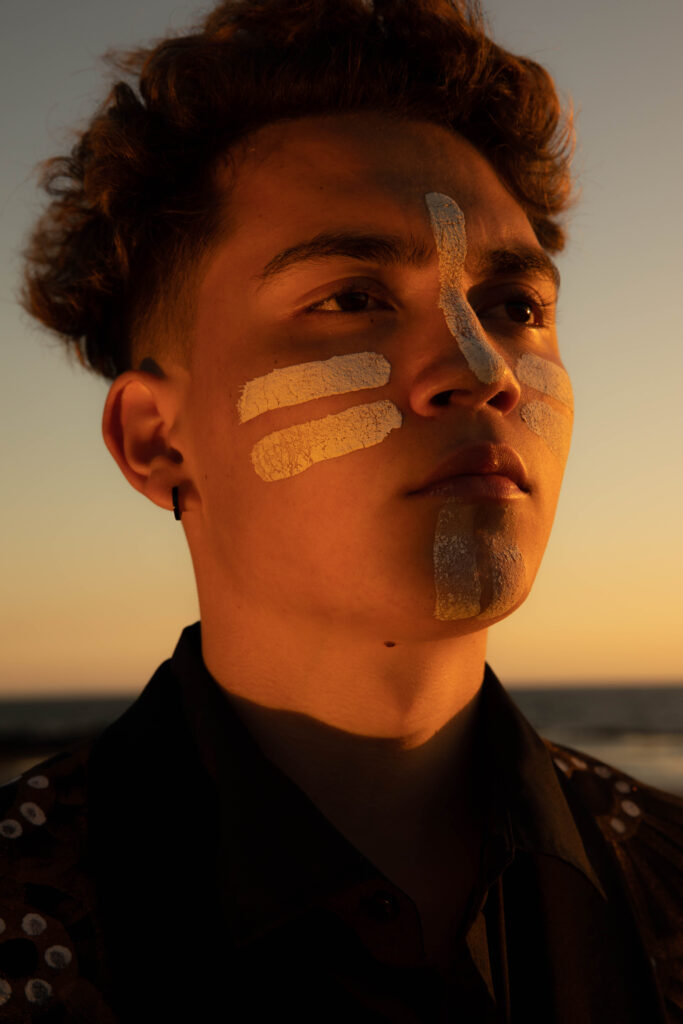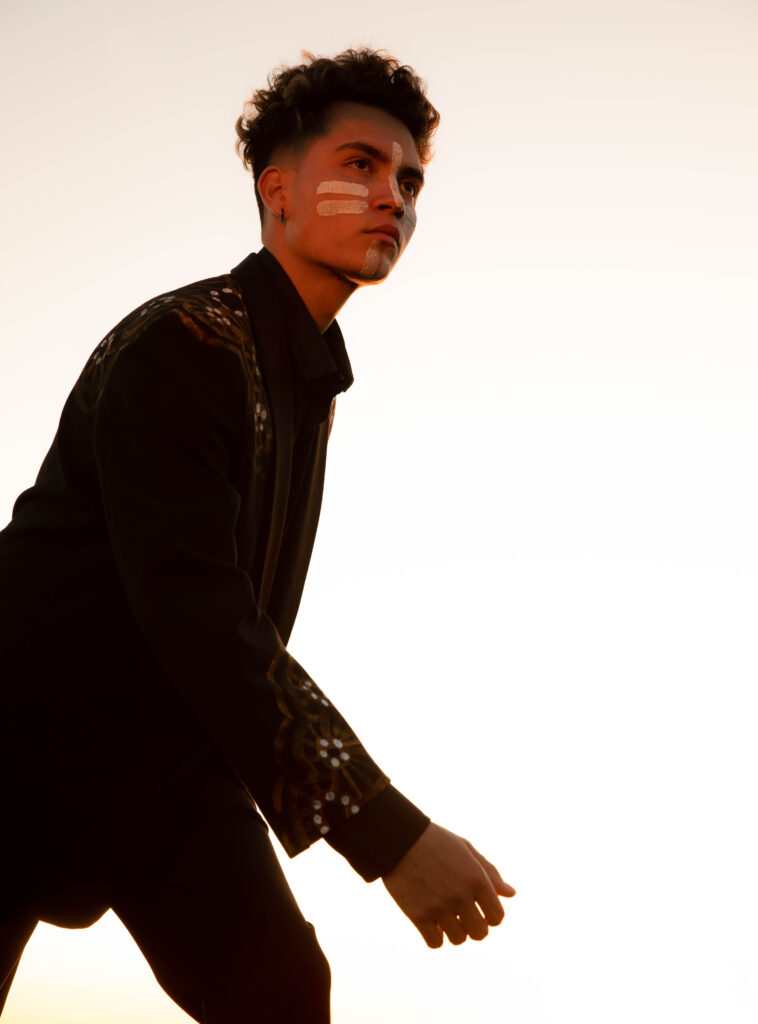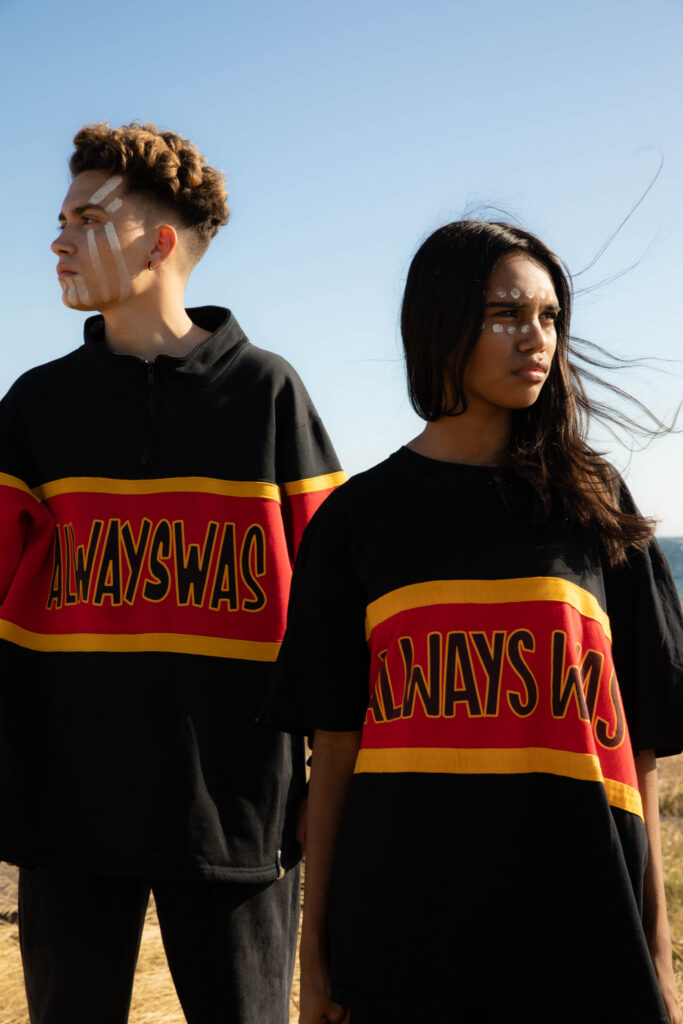 • Jumper & shirt by Clothing The Gaps